Current venues where Imaginart! is on display:

Giovanni's Italian Restaurant on Lake Conroe, FM 105
Conroe Art League Gallery, 127 Simonton, Conroe, TX
Affaire d'art Gallery, 23rd and Postoffice, Galveston, TX

Galveston Gallery Hours:

Tuesday- Sunday 10:00AM until 6:00PM

(Art Walk times, 2PM until 10PM)

UPCOMING EXHIBITS:

Affaire d'art Gallery, Mixed Media and 3-D, August 23-Oct. 5; Music, Oct. 11-Nov 23; Marilyn Lowry featured artist Nov. 29-Dec. 31.

Artists Alive and Well, Summerview 5, Phoenix Tower Exhibit, July 28-August 15.  Opening reception Monday, July 28, 4-6pm, 3200 Southwest Freeway@ Buffalo Speedway, Houston 77027.


Artists Alive and Well, Small Work, St. Luke's United Methodist Church Rotunda Gallery, 3471 Westheimer, Houston 77027, Sept. 2-29


PLEASE STOP BY AND VISIT!


  Summerview 5 Now Showing,

  at Phoenix Tower in Houston

  with Artists Alive and Well !

    8417 King Arthur's Court

   Montgomery, Texas 77316

        713-252-4190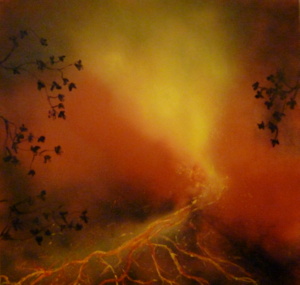 "Volcanic Heat"
      Pastel and Acrylic
              36X36


Organizational Involvement:
Visual Arts Alliance
Conroe Art League
Woodlands Art League
Artists Alive and Well